প্রথম আলো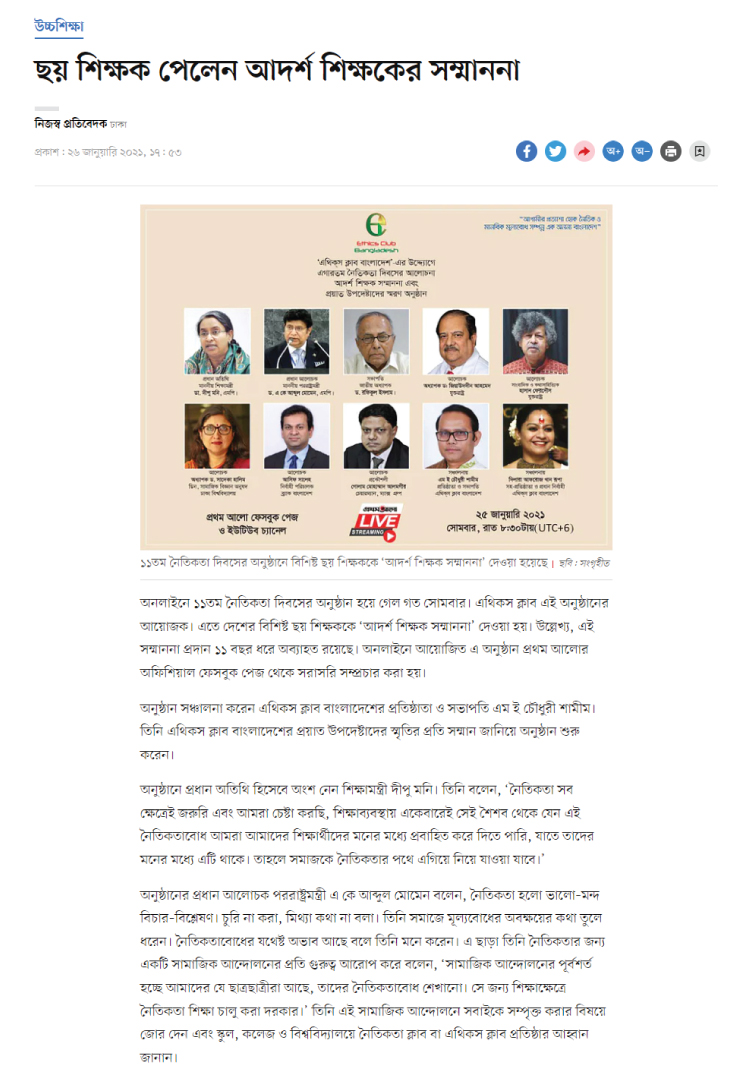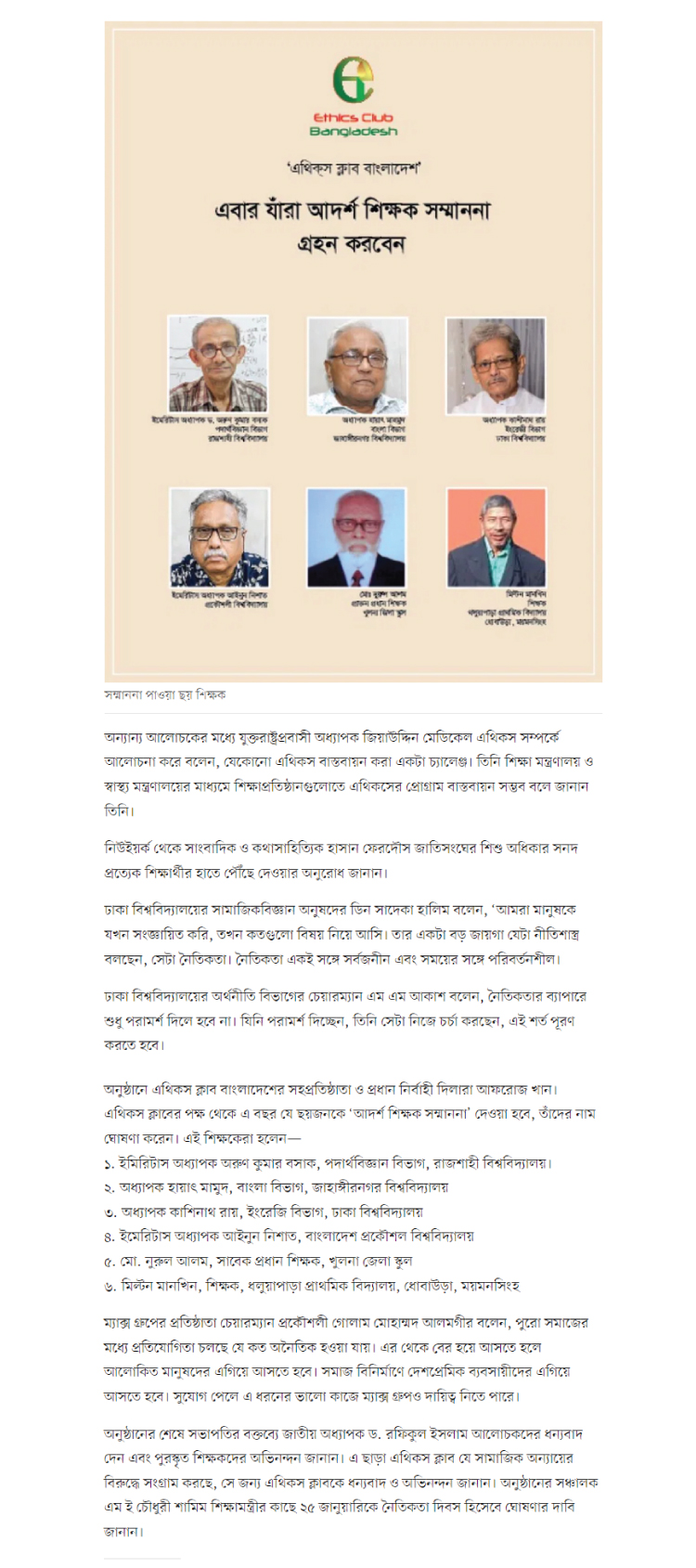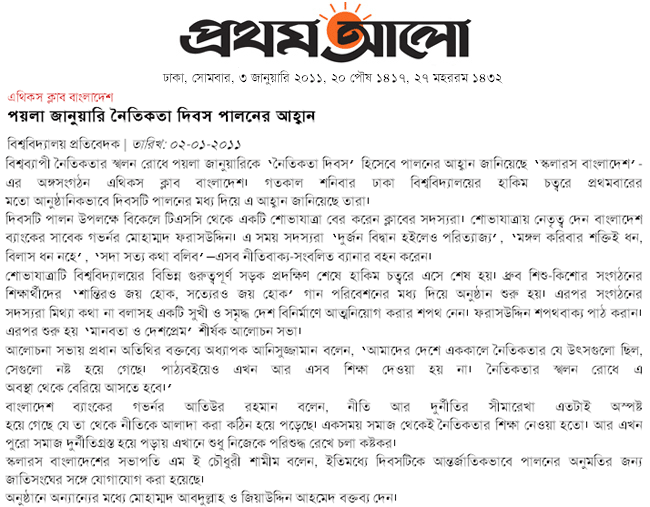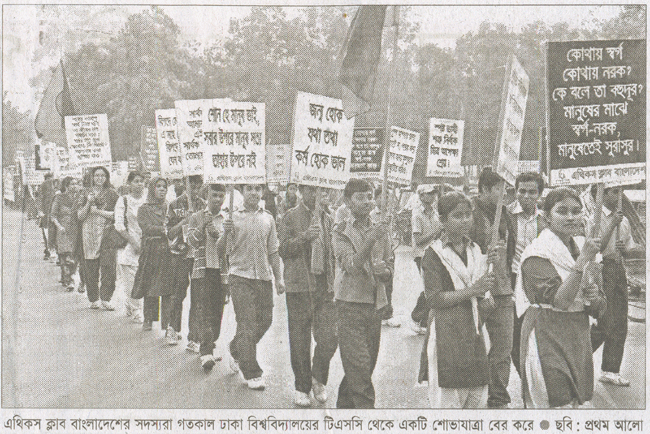 Source: প্রথম আলো
দৈনিক ইত্তেফাক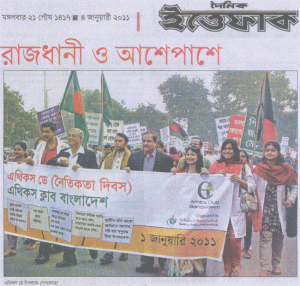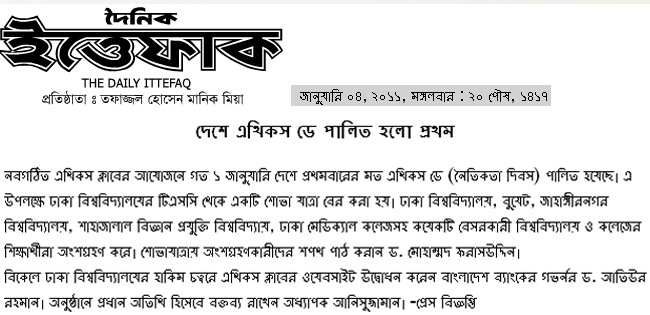 Source: দৈনিক ইত্তেফাক
কালের কণ্ঠ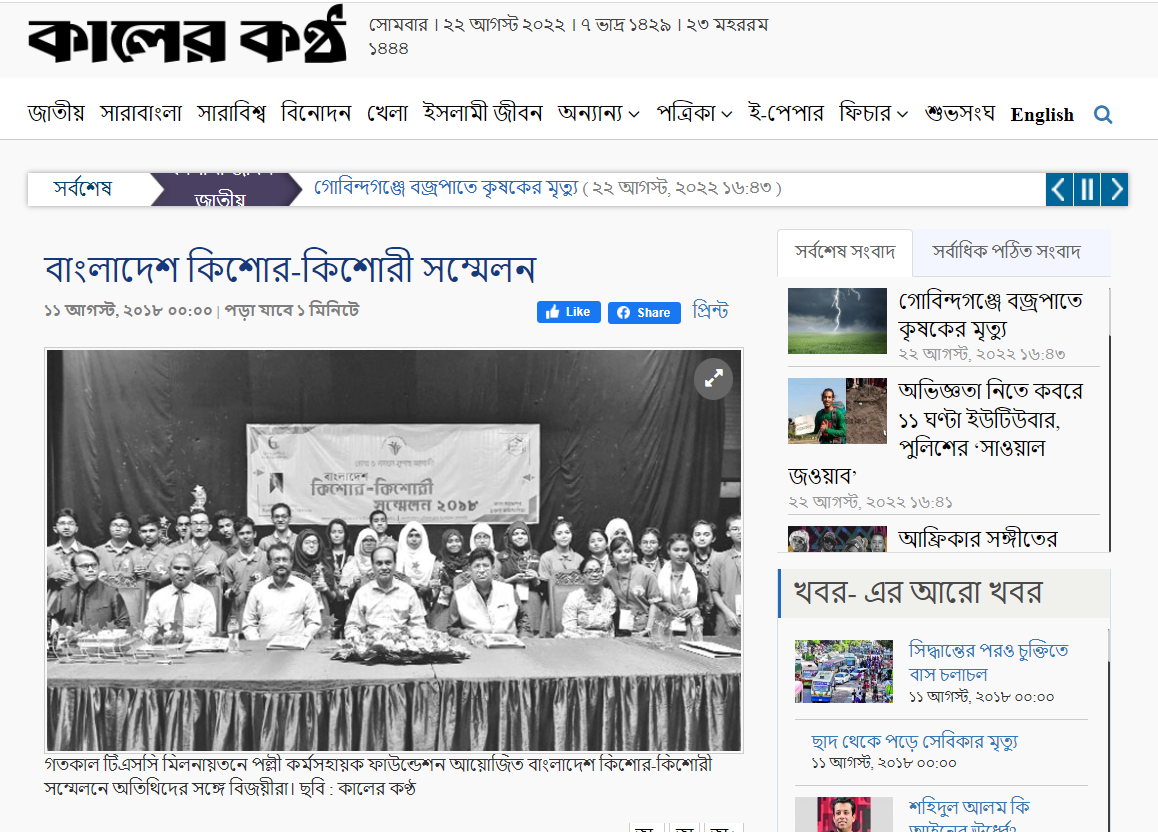 Source: কালের কণ্ঠ
দৈনিক যুগান্তর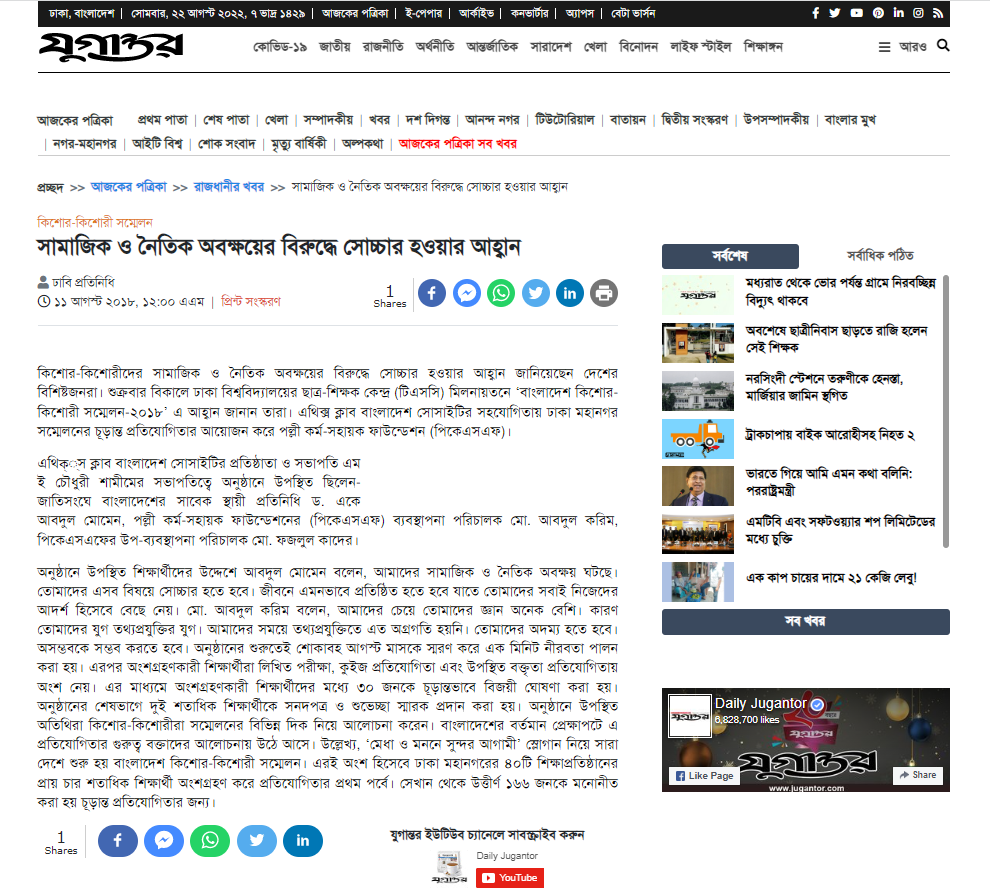 Source: দৈনিক যুগান্তর
বাংলাদেশ প্রতিদিন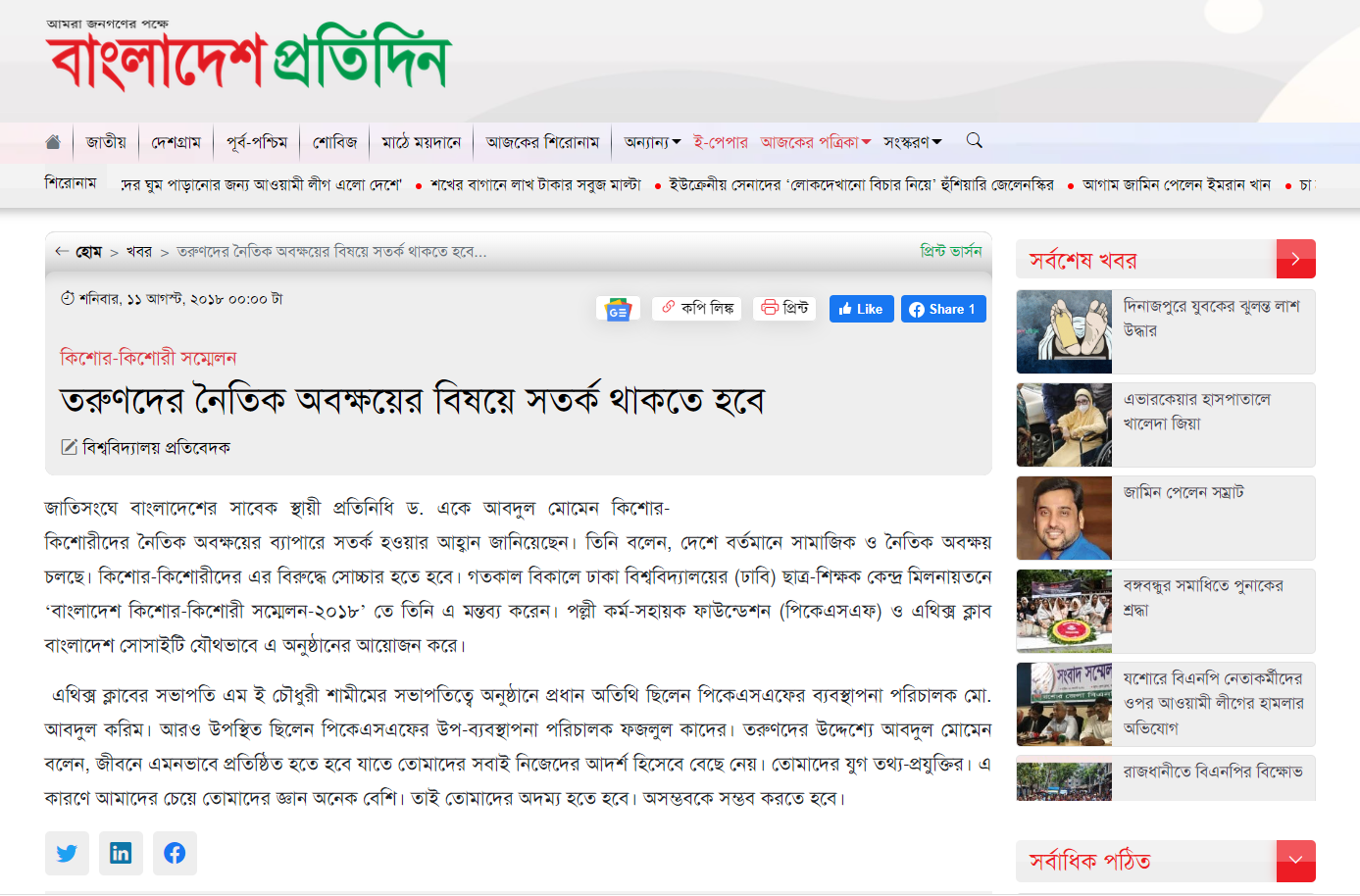 Source: বাংলাদেশ প্রতিদিন
সমকাল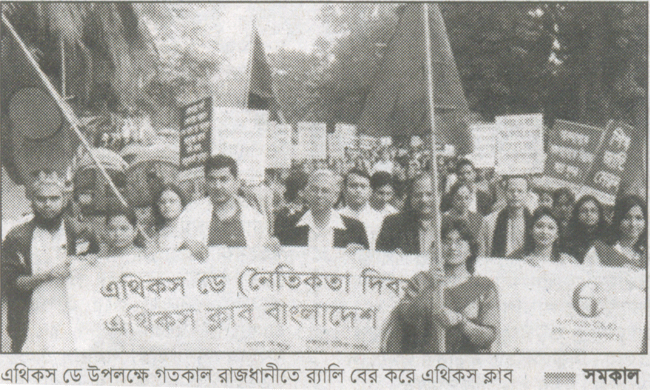 Source: সমকাল
দ্য ডেইলি স্টার

International Mother Language Day Observed
(Wednesday, February 23, 2011)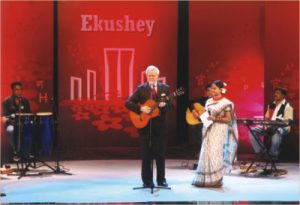 Spanish Ambassador Arturo Perez Martinez performs at the programme.
Staff Correspondent
On the occasion of International Mother Language Day, ATN Bangla, Scholars Bangladesh and Ethics Club jointly organised a cultural programme at ATN Bangla's studio in Bashundhara Shopping Mall on February 19.
Noted journalist Abdul Gaffar Chowdhury was present as chief guest at the programme. M.E. Chowdhury Shameem, founder president of Scholars Bangladesh; Spanish Ambassador to Bangladesh, Arturo Perez Martinez; Chinese Ambassador to Bangladesh, Zhang Xianyi; Japanese Ambassador to Bangladesh Tamotsu Shinotsuka; Taiyoung Cho, ambassador of Republic of Korea, among others, spoke at the programme. The guests performed songs and recited poems in their own language.
M.E. Chowdhury Shameem said, "Scholars Bangladesh has taken initiative to establish a nationwide Ethics Club for upcoming generation to practice ethics in their specialised areas.
"It is a matter of pride and glory for the nation that February 21 is now observed all over the world. On this day, people in 185 countries promise to conserve their mother tongues like our martyrs' had done nearly six decades ago."
Source: দ্য ডেইলি স্টার
ডেইলি সান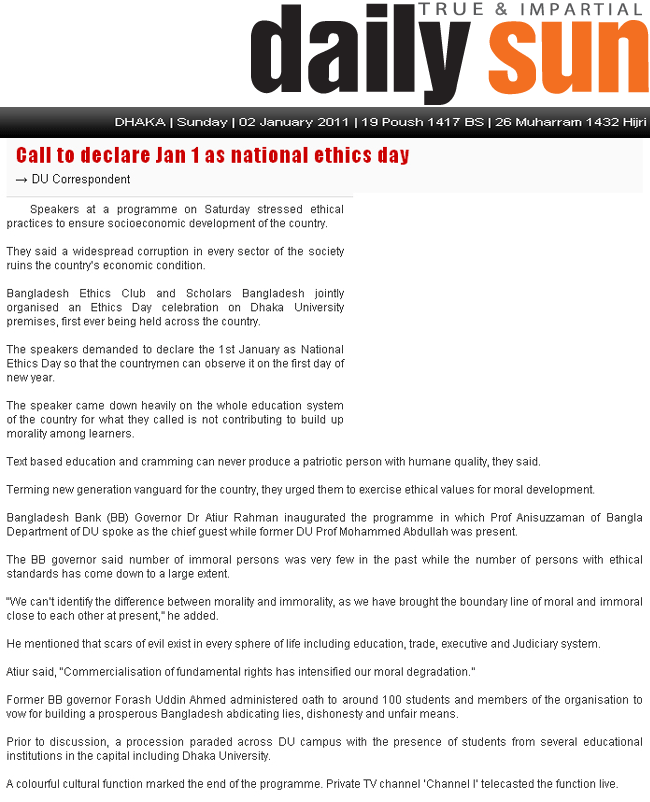 Source: ডেইলি সান
দ্য বিজনেস স্ট্যান্ডার্ড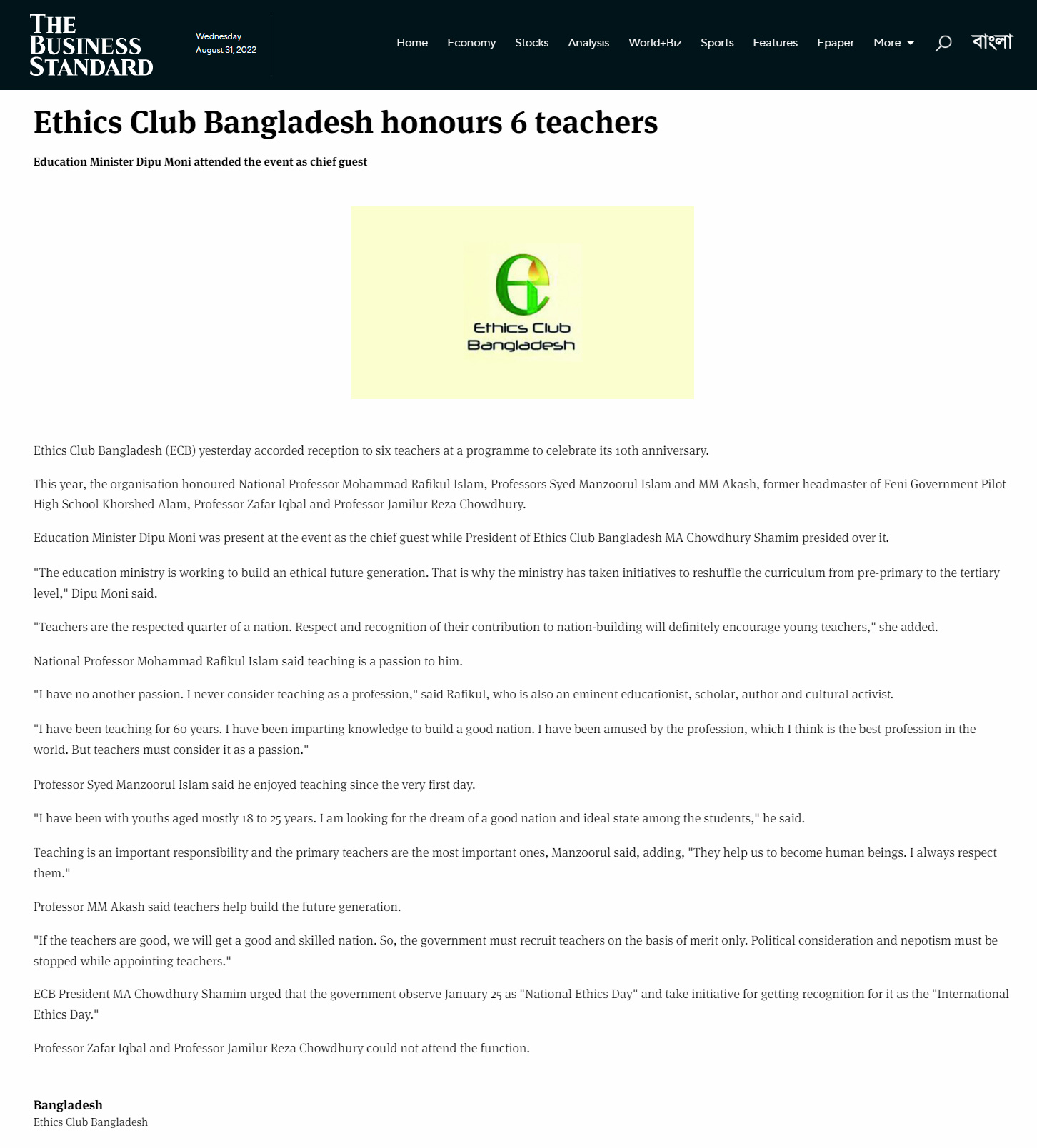 Source: The Business Standard