On February 18, 2012, the Ethics Club Bangladesh's Jahangirnagar University branch organized an oath ceremony for the newly enrolled students of the 41st batch with the title "I will abide by the rules of the university and become a human being".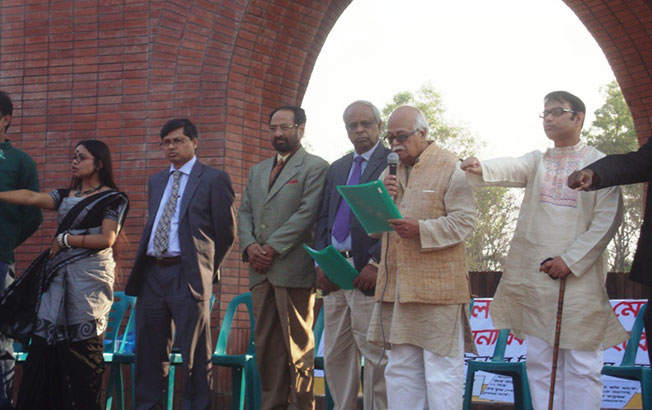 The program starts with registration in the morning.
The program was inaugurated and the oath was taken with the presence of the Hon'ble Vice-Chancellor and other guests.
A rally was held after the oath was taken.
At the end of the rally, the guests who arrived at the event gave a speech to the participants of the event.
Then there was a break for lunch and prayers.
An ethics and career workshop was organized after lunch and prayer break.
The Program was managed by -
Founder and President: ME Chowdhury Shamim
Chief Executive Officer: Dilara A Khan Rupa
Guests were -
Honorable Vice-Chancellor of Jahangirnagar University Dr. Sharif Enamul Kabir,
Professor Zillur Rahman Siddiqui and others