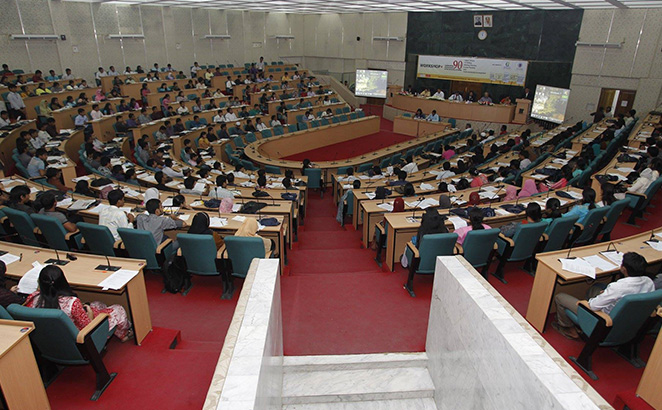 The goal of independence was to create a prosperous and non-exploitative state, morally sound. But that goal has drifted away today due to moral decay at every level of society. For this, morals should be revolutionized in the country. Change should be brought in the whole social system.
The discussants said these things in the workshop on ethics in Dhaka University's Senate building yesterday. Ethics Club Bangladesh organized this workshop on the occasion of the 90th anniversary of the establishment of Dhaka University. About 400 students of law department participated in it.
Chairman of Human Rights Commission Mizanur Rahman said, 'Either I am honest, or I am dishonest. There is no in-between position. "I'm not that bad" – can't be said.' He said, to form a complete moral state, the entire social system must be changed. It is not enough to change the infrastructure. He said, it is not possible to establish morality in the society by maintaining discrimination, oppression and exploitation.
Senior lawyer Amir-ul Islam, the special guest of the program, said that morality is the main basis for establishing the rule of law in the country. When there is a moral crisis going on in every sector of the country, how can morality be germinated, nurtured and established in a real management, the way has to be found. For this, it is necessary to ensure the evaluation of people's talent and labor.
Akbar Ali Khan, former advisor to the caretaker government, was the chief guest in the law and ethics section of the workshop. He said that the laws and regulations that the British have made in the country are not the same with the current state of the country. This has resulted in the creation of a judicial system that is out of sync with life. Akbar Ali Khan said, 'Our judicial system has become a gambling den. Those who are more ambitious in this gambling place bets and imprison innocent people, confiscate their property etc.'
On ethics, Akbar Ali Khan said, one should be accountable to one's own conscience. If we check ourselves whether what we are doing is right, then morality will be strong. ME Shamim, president of Ethics Club, said that 50 years of moral decay should be fulfilled by 20 years of work.
Dhaka University Law Faculty Dean Taslima Mansoor inaugurated the workshop. Lawyer Shahdin Malik, Ethics Club Bangladesh Chief Executive Officer Dilara A Khan and others spoke in the workshop.