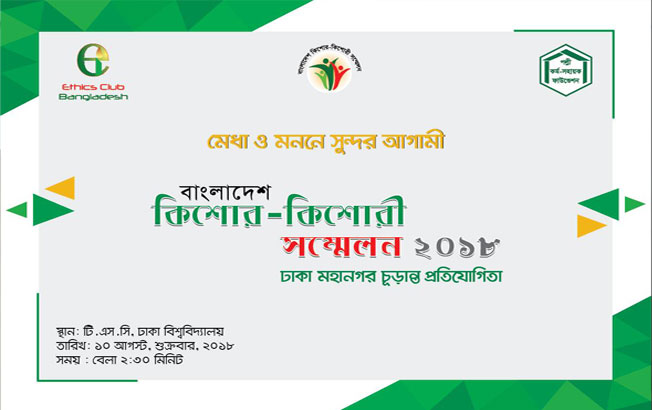 The representatives of 40 schools in Dhaka city have been selected for the upcoming Bangladesh Adolescent Conference organized by Palli Karma Sahajik Foundation and Ethics Club Bangladesh at TSC of Dhaka University.
PKSF Managing Director Mr. Abdul Karim inaugurated the event. The special guest was Dr. AK Abdul Momen and Deputy Managing Director of PKSF. Fazlul Kader. Ethics Club Chief Executive Officer Dilara A Khan Roopa presided over the event. The program was moderated by ME Chowdhury Shamim, Founder, and President of Ethics Club Bangladesh.
The National Anthem was performed by the participators of Narayanganj in the opening ceremony of the program. The launching program was organized at the TSC cafeteria. Finally, certificates and crests were distributed to the participants.